THESE COURSES RUN THROUGH WINTER.  IF YOU WOULD LIKE TO KNOW ONCE WE HAVE DATES SET, TOUCH BASE AND LET US KNOW
Don't know your nuts from your torque wrench, or not sure which lubrication to use or where to put it? Ornsby Motorcycle Training are please to announce a series of motorcycle maintenance workshops, just for you.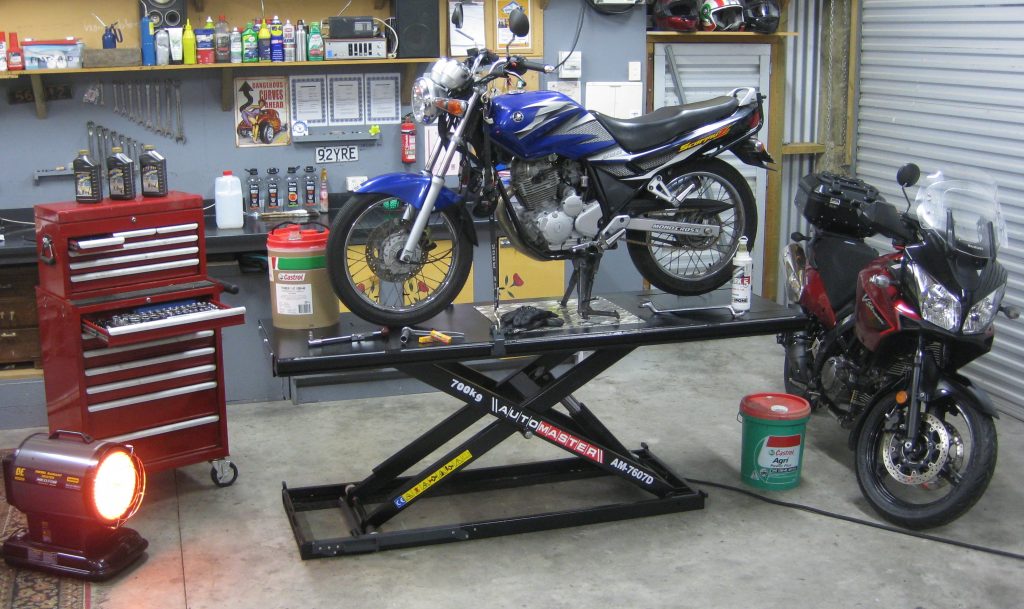 These are run at Clive's workshop south of Rakaia and are aimed at those who want to learn the basics of motorcycle maintenance.  This 4.5 hour course will cover all the stuff your Grandad knows, it will be a 'hands on' experience so bring your overalls or shabby chic's, so long as you don't mind getting bit of oil on them.  By the end of the day you should know enough to perform all the regular maintenance items on you own bike.
The Course Will Include:
What you need – Tools and consumables. What's good and what's not.
Regular Service Items – Including oil change, oil filter replacement, spark plugs, air filter replacement etc
Chain Care – Cleaning, lubrication, adjustment and how to check wear
Bike Safety Check – Wheel bearings, cable adjustment, clutch adjustment, grease points, tyres etc
Bike Ergonomics – setting your bike for you – hah, no more sore neck maybe?
Receive a voucher for a FREE Ride Forever course with OMT
Note, you don't need to bring your motorcycle on the day, all the tasks will be performed on one of Clives' bikes, but if you have any particular issues feel free to ride along and we can discuss.
These will go ahead rain or shine, if it's cold the heater gets cranked up a notch or two and we drink more coffee  🙂